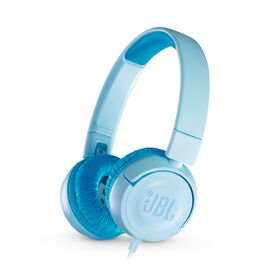 Kids on-ear Headphones
Rp 549,000.00
each
{"thumbnailImageUrl":"https://id.jbl.com/dw/image/v2/AAUJ_PRD/on/demandware.static/-/Sites-masterCatalog_Harman/default/dwb9e2003c/JBL_Jr300_Headphones_Red_Hero-1605x1605px.jpg?sw=270&sh=330&sm=fit&sfrm=png","productUrl":"https://id.jbl.com/en/kids-headphones/JR300.html?dwvar_JR300_color=Spider%20Red-GLOBAL-Current&cgid=kids-headphones","productID":"JBLJR300RED","orderable":false,"availability":{"message":"","status":"NOT_AVAILABLE"},"price":{"unitLabel":"each","priceType":"standard","salesPrice":"Rp 549,000.00"},"realprice":{"salesPrice":"Rp 549,000.00"},"badges":[],"buttonText":"Sold Out","showProdLimit":{"status":""},"CTAEnable":true,"commerceSiteFlag":false,"showPromoTimerFlag":false,"isProProd":false}

{"thumbnailImageUrl":"https://id.jbl.com/dw/image/v2/AAUJ_PRD/on/demandware.static/-/Sites-masterCatalog_Harman/default/dwf4069023/JBL_Jr300_Headphones_LightBlue_Hero-1605x1605px.jpg?sw=270&sh=330&sm=fit&sfrm=png","productUrl":"https://id.jbl.com/en/kids-headphones/JR300.html?dwvar_JR300_color=Ice%20Blue-USA-Current&cgid=kids-headphones","productID":"JBLJR300BLU","orderable":false,"availability":{"message":"","status":"NOT_AVAILABLE"},"price":{"unitLabel":"each","priceType":"standard","salesPrice":"Rp 549,000.00"},"realprice":{"salesPrice":"Rp 549,000.00"},"badges":[],"buttonText":"Sold Out","showProdLimit":{"status":""},"CTAEnable":true,"commerceSiteFlag":false,"showPromoTimerFlag":false,"isProProd":false}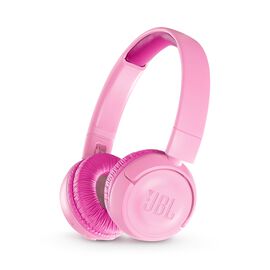 Kids Wireless on-ear headphones
Rp 899,000.00
each
{"thumbnailImageUrl":"https://id.jbl.com/dw/image/v2/AAUJ_PRD/on/demandware.static/-/Sites-masterCatalog_Harman/default/dw73280a34/JBL_JR300BT_Pink_Hero-1605x1605px.jpg?sw=270&sh=330&sm=fit&sfrm=png","productUrl":"https://id.jbl.com/en/kids-headphones/JR+300BT.html?dwvar_JR%20300BT_color=Punky%20Pink-GLOBAL-Current&cgid=kids-headphones","productID":"JBLJR300BTPIK","orderable":false,"availability":{"message":"","status":"NOT_AVAILABLE"},"price":{"unitLabel":"each","priceType":"standard","salesPrice":"Rp 899,000.00"},"realprice":{"salesPrice":"Rp 899,000.00"},"badges":[],"buttonText":"Sold Out","showProdLimit":{"status":""},"CTAEnable":true,"commerceSiteFlag":false,"showPromoTimerFlag":false,"isProProd":false}

{"thumbnailImageUrl":"https://id.jbl.com/dw/image/v2/AAUJ_PRD/on/demandware.static/-/Sites-masterCatalog_Harman/default/dw6bee09b1/JBL_JR300BT_Teal_Hero-1605x1605px.jpg?sw=270&sh=330&sm=fit&sfrm=png","productUrl":"https://id.jbl.com/en/kids-headphones/JR+300BT.html?dwvar_JR%20300BT_color=Tropic%20Teal-GLOBAL-Current&cgid=kids-headphones","productID":"JBLJR300BTTEL","orderable":false,"availability":{"message":"","status":"NOT_AVAILABLE"},"price":{"unitLabel":"each","priceType":"standard","salesPrice":"Rp 899,000.00"},"realprice":{"salesPrice":"Rp 899,000.00"},"badges":[],"buttonText":"Sold Out","showProdLimit":{"status":""},"CTAEnable":true,"commerceSiteFlag":false,"showPromoTimerFlag":false,"isProProd":false}

{"thumbnailImageUrl":"https://id.jbl.com/dw/image/v2/AAUJ_PRD/on/demandware.static/-/Sites-masterCatalog_Harman/default/dw91b5869a/JBL_JR300BT_BlueOrange_Hero-1605x1605px.jpg?sw=270&sh=330&sm=fit&sfrm=png","productUrl":"https://id.jbl.com/en/kids-headphones/JR+300BT.html?dwvar_JR%20300BT_color=Rocker%20Blue-GLOBAL-Current&cgid=kids-headphones","productID":"JBLJR300BTUNO","orderable":false,"availability":{"message":"","status":"NOT_AVAILABLE"},"price":{"unitLabel":"each","priceType":"standard","salesPrice":"Rp 899,000.00"},"realprice":{"salesPrice":"Rp 899,000.00"},"badges":[],"buttonText":"Sold Out","showProdLimit":{"status":""},"CTAEnable":true,"commerceSiteFlag":false,"showPromoTimerFlag":false,"isProProd":false}
What are the best headphones for kids?
When buying headphones for children there are a few issues you should consider...
Read More »
Durability
By their very nature products designed specifically for kids are destined for a hard life. Let's face it; despite our best efforts the little ones are not going to give them the same level of care as us adults. Whether they wear them for short periods around the house, for school, or longer periods such as on international flights, they need to be robust and able to withstand the many hard knocks they are destined to receive.
Comfort
Kids are a pretty intolerant bunch as a rule, so if their headphones aren't comfortable you're going to hear them complain loud and clear. This won't be desirable if you were hoping to keep them entertained on that long flight.
Sound Quality
Just because an audio product is designed for kids doesn't mean it should skimp on sound quality. You want them to develop an interest and appreciation for music and poor quality sound will detract from that goal. Cheap headphones lack bass and sound so tinny and harsh your child will likely use that as an excuse not to wear them.
Safety
Protecting your child's delicate hearing from damage is extremely important. Permanent hearing loss is a very real and frightening possibility resulting from listening to loud music at a young age. For that reason a volume limiter is a very desirable feature to have.
Design
As kids tend to lose things "earbuds" with removable plugs aren't a good idea. On-ear or over-ear designs work best. If you're choosing headphones for school use it's a good idea to check which types are allowed before buying.
Wireless
Not essential but going wireless eliminates the possibility of broken cables after being bent or tugged repeatedly over time.
Noise cancelling
Again not essential but a great feature to have, especially on planes as they can be used at a lower volume while still blocking out noise.
Why choose JBL?
JBL has a long and proud history in loudspeaker design. That dedication and know-how means our headphones are built to the same quality standards as our home and professional audio products. And that includes the best kid's headphones.
For example, the JR300 is an on-ear design with JBL Safe Sound which limits the volume to 85db, making them safe for kids of all ages.
The JR300BT is a wireless design with custom designed ear cushions and headband. Available in a range of cool colors and stickers you kids will simply love them.
Buy online or at an authorized dealer near you today.