JBL Tour Pro 2
{"thumbnailImageUrl":"https://id.jbl.com/dw/image/v2/AAUJ_PRD/on/demandware.static/-/Sites-masterCatalog_Harman/default/dw257986f1/1.JBL_Tour Pro 2_Product Image_Hero_Black.jpg?sw=299&sh=299&sm=fit&sfrm=png","thumbnailImageUrl2":"https://id.jbl.com/dw/image/v2/AAUJ_PRD/on/demandware.static/-/Sites-masterCatalog_Harman/default/dw88b7c12c/4.JBL_Tour_Pro_2_Product Image_Case Front_Black.jpg?sw=299&sh=299&sm=fit&sfrm=png","productUrl":"https://id.jbl.com/en/in-ear-headphones/TOUR-PRO-2.html?dwvar_TOUR-PRO-2_color=Black-GLOBAL-Current","productSupportUrl":"","productID":"JBLTOURPRO2BLK","orderable":false,"availability":{"message":"","status":"NOT_AVAILABLE"},"price":{"unitLabel":"each","priceType":"standard","salesPrice":"Rp 4,499,000.00"},"realprice":{"discountThresholdAmount":5,"salesPrice":"Rp 4,499,000.00"},"badges":[],"buttonText":"Sold Out","showProdLimit":{"status":""},"vendorProductURLTiles":{"":"","vendorPDPRedirectEnabled":false},"CTAEnable":true,"commerceSiteFlag":false,"showPromoTimerFlag":false,"isProProd":false,"isCustomizable":false,"customizableVariantId":false,"isVarientCustomizable":false,"isComingSoon":false,"isRefurbished":false,"refurbOnSearchResult":false,"isSearchResultPage":false}

{"thumbnailImageUrl":"https://id.jbl.com/dw/image/v2/AAUJ_PRD/on/demandware.static/-/Sites-masterCatalog_Harman/default/dwdc27a66f/1.JBL_Tour Pro 2_Product Image_Hero_Champagne.jpg?sw=299&sh=299&sm=fit&sfrm=png","thumbnailImageUrl2":"https://id.jbl.com/dw/image/v2/AAUJ_PRD/on/demandware.static/-/Sites-masterCatalog_Harman/default/dw9fc8b612/4.JBL_Tour_Pro_2_Product Image_Case Front_Champagne.jpg?sw=299&sh=299&sm=fit&sfrm=png","productUrl":"https://id.jbl.com/en/in-ear-headphones/TOUR-PRO-2.html?dwvar_TOUR-PRO-2_color=Champagne-GLOBAL-Current","productSupportUrl":"","productID":"JBLTOURPRO2CPG","orderable":false,"availability":{"message":"","status":"NOT_AVAILABLE"},"price":{"unitLabel":"each","priceType":"standard","salesPrice":"Rp 4,499,000.00"},"realprice":{"discountThresholdAmount":5,"salesPrice":"Rp 4,499,000.00"},"badges":[],"buttonText":"Sold Out","showProdLimit":{"status":""},"vendorProductURLTiles":{"":"","vendorPDPRedirectEnabled":false},"CTAEnable":true,"commerceSiteFlag":false,"showPromoTimerFlag":false,"isProProd":false,"isCustomizable":false,"customizableVariantId":false,"isVarientCustomizable":false,"isComingSoon":false,"isRefurbished":false,"refurbOnSearchResult":false,"isSearchResultPage":false}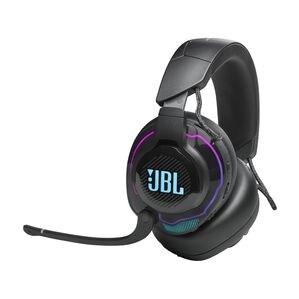 JBL Quantum 910 Wireless
{"thumbnailImageUrl":"https://id.jbl.com/dw/image/v2/AAUJ_PRD/on/demandware.static/-/Sites-masterCatalog_Harman/default/dw3865e368/1.JBL_QUANTUM_910_Wireless_Product Image_Hero Mic Down.jpg?sw=299&sh=299&sm=fit&sfrm=png","thumbnailImageUrl2":"https://id.jbl.com/dw/image/v2/AAUJ_PRD/on/demandware.static/-/Sites-masterCatalog_Harman/default/dw020ab1df/4.JBL_QUANTUM_910_Wireless_Product Image_Front.jpg?sw=299&sh=299&sm=fit&sfrm=png","productUrl":"https://id.jbl.com/en/over-ear-headphones/QUANTUM910WIRELESS.html?dwvar_QUANTUM910WIRELESS_color=Black-GLOBAL-Current","productSupportUrl":"","productID":"JBLQ910WLBLK","orderable":false,"availability":{"message":"","status":"NOT_AVAILABLE"},"price":{"unitLabel":"each","priceType":"standard","salesPrice":"Rp 5,500,000.00"},"realprice":{"discountThresholdAmount":5,"salesPrice":"Rp 5,500,000.00"},"badges":[],"buttonText":"Sold Out","showProdLimit":{"status":""},"vendorProductURLTiles":{"":"","vendorPDPRedirectEnabled":false},"CTAEnable":true,"commerceSiteFlag":false,"showPromoTimerFlag":false,"isProProd":false,"isCustomizable":false,"customizableVariantId":false,"isVarientCustomizable":false,"isComingSoon":false,"isRefurbished":false,"refurbOnSearchResult":false,"isSearchResultPage":false}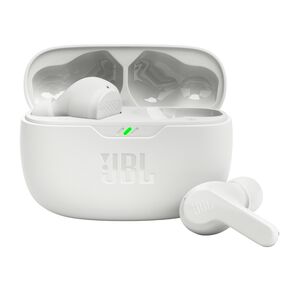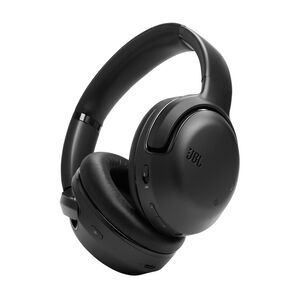 JBL Tour One M2
{"thumbnailImageUrl":"https://id.jbl.com/dw/image/v2/AAUJ_PRD/on/demandware.static/-/Sites-masterCatalog_Harman/default/dwb7e585c6/JBL_TOUR_One M2_Product Image_Hero_Black.jpg?sw=299&sh=299&sm=fit&sfrm=png","thumbnailImageUrl2":"https://id.jbl.com/dw/image/v2/AAUJ_PRD/on/demandware.static/-/Sites-masterCatalog_Harman/default/dwcd8972ee/JBL_TOUR_One M2_Product Image_Back_Black.jpg?sw=299&sh=299&sm=fit&sfrm=png","productUrl":"https://id.jbl.com/en/headphones-wireless/TOUR-ONE-M2.html?dwvar_TOUR-ONE-M2_color=Black-GLOBAL-Current","productSupportUrl":"","productID":"JBLTOURONEM2BLK","orderable":false,"availability":{"message":"","status":"NOT_AVAILABLE"},"price":{"unitLabel":"each","priceType":"standard","salesPrice":"Rp 4,699,000.00"},"realprice":{"discountThresholdAmount":5,"salesPrice":"Rp 4,699,000.00"},"badges":["new"],"buttonText":"Sold Out","showProdLimit":{"status":""},"vendorProductURLTiles":{"":"","vendorPDPRedirectEnabled":false},"CTAEnable":true,"commerceSiteFlag":false,"showPromoTimerFlag":false,"isProProd":false,"isCustomizable":false,"customizableVariantId":false,"isVarientCustomizable":false,"isComingSoon":false,"isRefurbished":false,"refurbOnSearchResult":false,"isSearchResultPage":false}

{"thumbnailImageUrl":"https://id.jbl.com/dw/image/v2/AAUJ_PRD/on/demandware.static/-/Sites-masterCatalog_Harman/default/dwed0fc17d/JBL_TOUR_One M2_Product Image_Hero_Champagne.jpg?sw=299&sh=299&sm=fit&sfrm=png","thumbnailImageUrl2":"https://id.jbl.com/dw/image/v2/AAUJ_PRD/on/demandware.static/-/Sites-masterCatalog_Harman/default/dw28cc1303/JBL_TOUR_One M2_Product Image_Back_Champagne.jpg?sw=299&sh=299&sm=fit&sfrm=png","productUrl":"https://id.jbl.com/en/headphones-wireless/TOUR-ONE-M2.html?dwvar_TOUR-ONE-M2_color=Champagne-GLOBAL-Current","productSupportUrl":"","productID":"JBLTOURONEM2CPG","orderable":false,"availability":{"message":"","status":"NOT_AVAILABLE"},"price":{"unitLabel":"each","priceType":"standard","salesPrice":"Rp 4,699,000.00"},"realprice":{"discountThresholdAmount":5,"salesPrice":"Rp 4,699,000.00"},"badges":[],"buttonText":"Sold Out","showProdLimit":{"status":""},"vendorProductURLTiles":{"":"","vendorPDPRedirectEnabled":false},"CTAEnable":true,"commerceSiteFlag":false,"showPromoTimerFlag":false,"isProProd":false,"isCustomizable":false,"customizableVariantId":false,"isVarientCustomizable":false,"isComingSoon":false,"isRefurbished":false,"refurbOnSearchResult":false,"isSearchResultPage":false}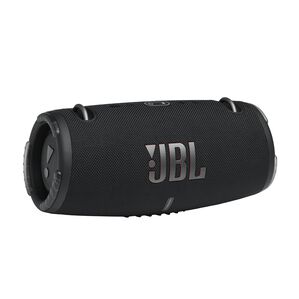 JBL Xtreme 3
{"thumbnailImageUrl":"https://id.jbl.com/dw/image/v2/AAUJ_PRD/on/demandware.static/-/Sites-masterCatalog_Harman/default/dw9784514a/JBL_XTREME_3_HERO_0010_x2.jpg?sw=299&sh=299&sm=fit&sfrm=png","thumbnailImageUrl2":"https://id.jbl.com/dw/image/v2/AAUJ_PRD/on/demandware.static/-/Sites-masterCatalog_Harman/default/dw442d17a6/JBL_XTREME_3_FRONT_0032_x1.jpg?sw=299&sh=299&sm=fit&sfrm=png","productUrl":"https://id.jbl.com/en/bluetooth-portables/XTREME-3-.html?dwvar_XTREME-3-_color=Black-APAC-Current","productSupportUrl":"","productID":"JBLXTREME3BLKAS","orderable":false,"availability":{"message":"","status":"NOT_AVAILABLE"},"price":{"unitLabel":"each","priceType":"standard","salesPrice":"Rp 5,299,000.00"},"realprice":{"discountThresholdAmount":5,"salesPrice":"Rp 5,299,000.00"},"badges":[],"buttonText":"Sold Out","showProdLimit":{"status":""},"vendorProductURLTiles":{"":"","vendorPDPRedirectEnabled":false},"CTAEnable":true,"commerceSiteFlag":false,"showPromoTimerFlag":false,"isProProd":false,"isCustomizable":false,"customizableVariantId":false,"isVarientCustomizable":false,"isComingSoon":false,"isRefurbished":false,"refurbOnSearchResult":false,"isSearchResultPage":false}

{"thumbnailImageUrl":"https://id.jbl.com/dw/image/v2/AAUJ_PRD/on/demandware.static/-/Sites-masterCatalog_Harman/default/dw2b3b0880/JBL_XTREME_3_HERO_BLUE_0031_x1.jpg?sw=299&sh=299&sm=fit&sfrm=png","thumbnailImageUrl2":"https://id.jbl.com/dw/image/v2/AAUJ_PRD/on/demandware.static/-/Sites-masterCatalog_Harman/default/dwd3673053/JBL_XTREME_3_FRONT_BLUE_0007_x1.jpg?sw=299&sh=299&sm=fit&sfrm=png","productUrl":"https://id.jbl.com/en/bluetooth-portables/XTREME-3-.html?dwvar_XTREME-3-_color=Blue-APAC-Current","productSupportUrl":"","productID":"JBLXTREME3BLUAS","orderable":false,"availability":{"message":"","status":"NOT_AVAILABLE"},"price":{"unitLabel":"each","priceType":"standard","salesPrice":"Rp 5,299,000.00"},"realprice":{"discountThresholdAmount":5,"salesPrice":"Rp 5,299,000.00"},"badges":[],"buttonText":"Sold Out","showProdLimit":{"status":""},"vendorProductURLTiles":{"":"","vendorPDPRedirectEnabled":false},"CTAEnable":true,"commerceSiteFlag":false,"showPromoTimerFlag":false,"isProProd":false,"isCustomizable":false,"customizableVariantId":false,"isVarientCustomizable":false,"isComingSoon":false,"isRefurbished":false,"refurbOnSearchResult":false,"isSearchResultPage":false}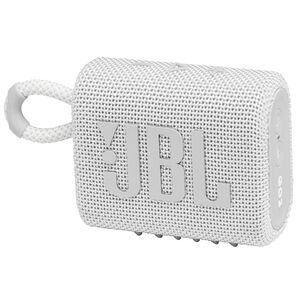 JBL Indonesia
Since 1946 JBL has been a global market leader in home and professional audio, headphones, hifi speakers, home theatre and wireless sound technology.
Founded by legendary American speaker designer James Bullough Lansing, our company has been responsible for many significant developments in loudspeaker design and manufacture, such as the famous Paragon. Introduced in 1957 the iconic D44000 Paragon single-piece speaker is highly sought after by hi-fi collectors around the globe. It was the first production loudspeaker designed for the home.
Other notable developments in our history included the first 2-way studio monitor, followed by the 4300 series 3-way and 4-way speakers. And yes, way back in 1969...the year Man walked on the Moon...we were there at another iconic event; Woodstock. We provided the concert sound for "3 days of peace and music "and were there again in 1999.
Our Diamond Surround technology changed the face of home theatre and our Neodymium Differential Drive speaker and VerTec Line Array system can be found in venues and events such as the Super Bowl, Grammys, Kennedy Center and FIFA World Cup.
Read More »
JBL Indonesia
Here in Indonesia you can find high quality, authentic audio products for sale from our authorised dealers. Buy with confidence online from stores such as Blibli, Bukalapak, Lazada, Shopee and Tokopedia, or in-store from local retailers such as AEON Department Store, All About Gadget, Dinomarket and many more.
Why choose a JBL speaker?
If there's one thing we are famous for its loudspeaker design. Our company is responsible for creating some of the best sounding and best value speakers on the market, including hi-fi, home theatre, wireless and portable models. Our K2 S9900 was described by What HiFi? magazine as "among the very best speakers money can buy".
However, just because a JBL speaker from the top end of the market gets judged as being among the best, doesn't mean you have to spend a lot of money to get great sounding speakers. For example our Stage A120, A130, A190, A180 models are chosen by audiophiles and home theater lovers for their ability to give you a live-concert experience at affordable prices.
For unbeatable realism, you can't go past the Studio floorstanding models such as the 270, 280 and 290. With a striking design and unmatched power and purity you can experience cinema-grade performance. Add the SUB 260P subwoofer and you will have a system made in heaven, without breaking the bank.
Whatever your budget discover the very best in home and professional audio right here in Indonesia.