Note about Amazon.com:
Not all sellers on Amazon.com are authorized, including Amazon.com direct. Please find the only authorized sellers on Amazon.com listed here. To verify that you are buying from an authorized seller on Amazon.com, please lookout for the following language on the product page: "Sold by (seller name) and Fulfilled by Amazon" OR "Ships from and sold by (seller name)".

Abc Warehouse

Abt

Acoustic Sound Design

Audio Advisor

Car Toys

Crutchfield

Electronic Express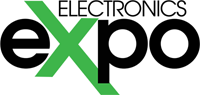 Electronics Expo

Hawthorne Appliance

High Def Lifestyle

Huppin's

Iq Home Entertainment

Kraft Street Audio

Listenup

Onecall

Sonic Electronix

Sound Distributors

Worldwide Stereo
Berbelanja dengan percaya diri di situs web peritel online berikut.
Berbelanja dengan percaya diri pada peritel lokal berikut di dekat Anda.
Toko JBL

Ambassador Mall, Lantai 3 #64
Jakarta, 021-57933552

Mal Kelapa Gading 2, Lantai Dasar #g-150
Jakarta, 021-45853890

Aeon Mall Bsd City, Lantai 3 #29
Jakarta, 021-29168609

Summarecon Mal Serpong, Lantai 2 #8
Jakarta, 021-54205122

Mangga Dua Mall, Lantai 1 #42
Jakarta, 021-29074507

Pik Avenue, Lantai 2 #15
Jakarta, 021-22570498

Gandaria City, Ug Floor #u-35
Jakarta, 021-27081679

Jakarta Garden City, Lantai 2 #30-31
Jakarta, 021-22463341

23 Paskal Shopping Center, Lantai 2 #60b
Bandung, 022-20571160

Pop Up Store Plaza Ambarrukmo, Lantai 3
Yogyakarta, 0274-4331405

Grand City Mall, Lantai 3 #20
Surabaya, 031-52405956

Tunjungan Plaza 4, Lantai 3 #59-60
Surabaya, 031-5341451

Pakuwon Mall, Lantai 1 #87b
Surabaya, 031-7392249

Pop Up Store Plaza Marina, Lantai 3
Surabaya, 031-8416132

Mtc Karebosi, Lantai 3/blok 02.06
Makassar, 0411-3635548

Centre Point Medan, Lantai Lg Unit 39
Medan, 061-80510040

Ska Mall, Lantai 2 #1 D-e
Pekanbaru, 0761-864009

Manado Town Square, Lantai 1 #ff20
Manado, 0431-8800966
Servis Center IMS

Jl. Kepu Selatan No. 4, Jakarta Pusat, 10640 Jakarta, 021-42871228, 021-26538568 Extension 1290/1292

Jl. Wastu Kencana No. 18
Bandung, 022-4215995

Jl. Tunjungan No. 96
Surabaya, 031-5355111

Jl. Pengayoman A5 No.9, Komplek Edelweis - Panakukang Mas
Makassar, 0411-448381

Jl. Imam Bonjol No. 478a
Bali, 0361-499048, 0361-499035